Get 2 free evaluations for candidates or existing employees
---
Would you like to see for yourself how our industry-leading predictive analytics can:
• Predict employee performance
• Identify potential problem areas
• Compare candidates or employees to a benchmark
• Uncover areas that require further development
• Identify strengths that should be encouraged and nurtured
• Understand the reasons behind performance issues?
We're so confident that you'll be pleased with the incredible level of insight you receive, that we're willing to give away two free evaluations.
You can use your free evaluations for two people you're considering hiring, to see how suitable they are for the role and how they compare to each other, or two of your current team to identify performance issues.
Example salesperson evaluation conducted before an interview, giving unique insight into potential problem areas.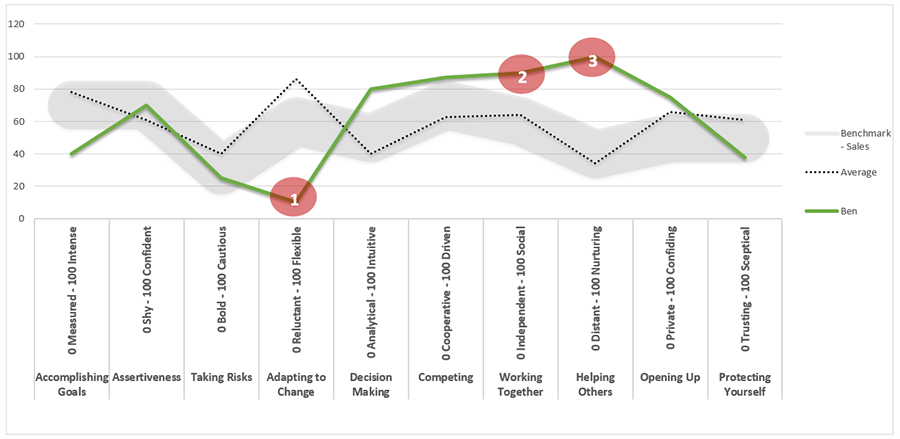 Example evaluation, part 2
Request 2
complimentary evaluations
The process
---
Fill out the form and we'll be in touch shortly to arrange invitations for your two selected people.

They'll receive an email invitation to complete the assessment, which will take them approximately 30 minutes.

We'll then send you their results and contact you for a brief 15 minute discussion about what they mean and the next steps you can take.