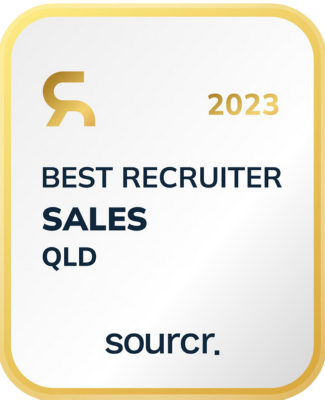 At ArcTree, we specialise in recruitment, from standard hiring to executive searches in Australia & New Zealand. Our extensive experience spans across diverse sectors in the Asia Pac region, including:
Sales & Marketing
Oil & Gas
Mining & Resources
Engineering
Construction Retail
Wholesale
Professional Services
Agriculture Manufacturing Automation
Information Technology
Our roles encompass various levels and functions, from C-level leadership and technical positions to management, sales, and logistics, among others.
Our vast network, rich database, and rigorous business methodologies ensure that we match the perfect candidate to the specific needs of every organisation. We pride ourselves on customising the recruitment process based on our client's assessment data, ensuring that the hired individual aligns perfectly with the organisation's unique requirements and culture.
Meet Alan – Managing Director
Specialities:
Working closely with clients to drive proven business performance, Alan also specialises in the following disciplines in the technical recruitment environment:
C-Suite – all roles, Project Managers / Operations managers, Engineers – Mechatronics, electrical, mechanical
Automation Engineers / Technicians, Designers – Mechanical, civil, electrical
Control Systems Engineers, Service engineers / Technicians – Mechanical and electrical
Programmers – Robots / PLC's, Process Engineers / Systems and Integration engineers
Maintenance engineers, Power systems engineer
IIOT / Cyber security engineers, Software develops – all disciplines
Alan Chambers comes from a successful career in the United Kingdom and Europe working in senior business manager positions with some of the Top 25 FTSE companies. He has a strong and dedicated approach to delivering the best possible service and results to ensure a positive outcome for all stakeholders.
Educated to Masters level at Middlesex University Business School, London and with the practical and proven work background, this drove Alan to set up ArcTree Recruitment, 15 years ago. The vision is to provide a focused, professional and partnership approach to attracting, placing and retaining top talent to drive the clients ROI and growth of business profit.  Deploying, proven, robust and effective recruitment practices for clients is a passion that he strives to fulfil at every opportunity.  
This approach has led to him working closely with some exceptional companies and delivering proven results in achieving organisational goals, growth and increased ROI and can be seen in his Sourcr reviews profile:
Meet Auke – Director
Auke de Ruyter de Wildt has spent his entire working career on the customer-facing side of businesses.  He has worked in a variety of industries ranging from business consulting, logistics, food manufacturing, metal fabrication, robotics, product packaging and pharmaceuticals.  Auke is well-versed in adapting to new situations, having lived and worked in 8 different countries and 13 different cities around the globe. During his international adventures, he has gained a broad perspective and appreciation for what a great customer service experience, quality and being true to your word really means.
Educated at Master's level at Durham University Business School, Durham, UK, Auke has undertaken business turnarounds, owned and ran a metal fabrication business, as-well-as having run successful sales & service departments for B2B manufacturing technology solutions supplying companies with a broad variety of people from all different backgrounds.
Specialities:
Working closely with people in decision-making positions to assess their 'now' situations, working collaboratively together to find and implement solutions for a positive outcome.
Auke has a keen eye for detail and an ability to visualize the right solution for most issues that he casts his eye over.  He is not afraid to take on 'difficult' situations and have conversations that 'need' to be had in a tactful and respectful fashion.  Integrity and respect are core values Auke lives by.
Meet Daniel – Executive Consultant
With 20 years of experience in the sales and customer service industry, I am passionate about helping clients and staff achieve their goals and overcome their challenges. I joined ArcTree Recruitment as an Executive Consultant, where I leverage my expertise in psychometrics, talent acquisition, and search and select projects.
I have a proven track record of success in leading and managing teams, increasing profits and customer retention, and delivering high-quality service and solutions. I have worked across various sectors and levels, from retail to health care, from showroom sales manager to national sales manager. I value teamwork, collaboration, and continuous learning, and I am always looking for new opportunities to grow and contribute.
Meet Lynette – Senior Executive Consultant
An experienced Recruitment Consultant with over 5 years' experience Lynette supports her clients with their recruitment needs. Lynette specialises in the following disciplines in the technical recruitment environment:
automation, robotics, manufacturing and engineering sectors
Electrical / Electronics / Mechanical / Mechatronic / Control Systems
Technicians / Engineers / Senior Level Management
Project Engineering and Project Management
Designers / Programmers (Control Systems and Robotics) /
Maintenance / Service and Repair / Continuous Improvement / Reliability
Technical Sales / Business Development / Sales Representatives
I have a Certificate IV focused in Human Resources from Open Training Institute (now Open University Institute). With numerous years of sales exposure in diverse industries I have ultimately gained experience in B2B sales, talent sourcing, human resources and marketing at various levels. As a Talent Sourcing Specialist I am passionate about people and delight in ensuring my candidates are a strong match for our client and their team.
I believe in forming strong relationships with my clients while sourcing passive and active candidates to find their next career opportunity. Joining the team at ArcTree has provided an exciting opportunity to enable personal growth and to work with clients across various industries to source and identify exceptional talent to further enhance their organisation skill set.
You can check our Lynette's reviews and what candidates and clients have to say about their experience in working with her here:

Meet Marion – Executive Consultant
Over 14 years of experience in high-level recruitment within the UK, working with various companies and assisting with strategic planning, recruitment solutions and delivery.
Assisting both clients and candidates in their career progression and growth through market trend analysis and career management.
I have a dedicated approach to providing recruitment solutions effectively, gathering key information and a clear understanding to enable further career progression.
My focus and drive are to provide a professional service to both my clients and candidates by listening, understanding, and giving guidance and direction wherever possible.
Specialties:
Numerous years of Sales, Business Development and Sales & Marketing, working closely with Clients to manage their recruitment processes and strategic planning.
Strong communication, customer service skills and an eye for detail in identifying and enabling candidate career pathways (or progression).
Meet Rod- Executive Consultant
Areas of Specialty for Placements:
IIOT Engineering, Software Engineering, Controls Systems Engineering, Project Engineering, Mechanical & Electrical Engineering
Rod comes from a successful career in real estate and the legal industry working for both large national companies and local firms. He is a passionate advocate for his clients and their best interests.
Educated with a dual degree from Griffith University and a wide range of professional knowledge to assist his clients and candidates. He aims to find the best fit for the business and the candidate's future career.
Rod provides a focused, professional and partnership approach to working closely with business to develop effective recruitment and talent acquisition strategies including the use of globally recognised psychometrics, for his clients. He works closely with some exceptional companies and delivering proven results in achieving organizational goals, growth and increased ROI.
Away from work, he has worked, travelled, and lived on 3 different continents. He loves travel as it broadens horizons and challenges boundaries.
• Qualifications
Bachelor of Laws (Honours), Bachelor of Commerce (Accounting & Finance)
• Hobbies:
Bushwalking, Travel, Running and Squash