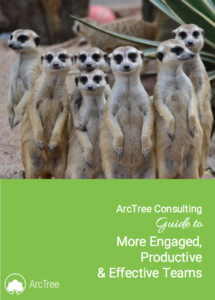 Free Effective Teams eBook
ArcTree Consulting's latest eBook examines how LinkedIn's top Australian employers are creating higher performing, more effective teams and improving productivity and retention.
You'll also learn about:
What employees really want from Australia's top employers
The difference between employee wants and employer expectations
Common team dysfunctions and how to remedy them
Employee engagement in Australia and Maslow's Hierarchy of Needs.
It's a great read that will give you further insight into how to build more effective teams by finding out what your employees want and need to be more productive and engaged.